Speck&Tech 21 "Future Cities"
12 Aprile 2018 @ 20:15

-

23:00
How are cities transforming thanks to the technological advancements and citizens' participation in their planning?
Roberto Saracco, Estefania Tapias
Appuntamento in lingua inglese.
Maggiori informazioni e prenotazioni su www.speckand.tech 
Ecco la registrazione dell'evento. Purtroppo l'audio si interrompe dopo la prima ora: https://www.youtube.com/watch?v=6rjnTTJaDe8
| | |
| --- | --- |
|   | Evento esclusivamente su prenotazione QUI |
---
Being our 21° event, we will actually explore how cities are transforming over this incredible century, mostly thanks to the technological advancements, through massive use of machine learning and data-driven analysis, and the exploitation of participatory techniques to let users shape the city the way they would like this to be.
Below you can find our fantastic speakers:
1. ESTEFANIA TAPIAS
"From Smart Cities to Responsive Cities: how to bring citizens back to the center of urban planning processes"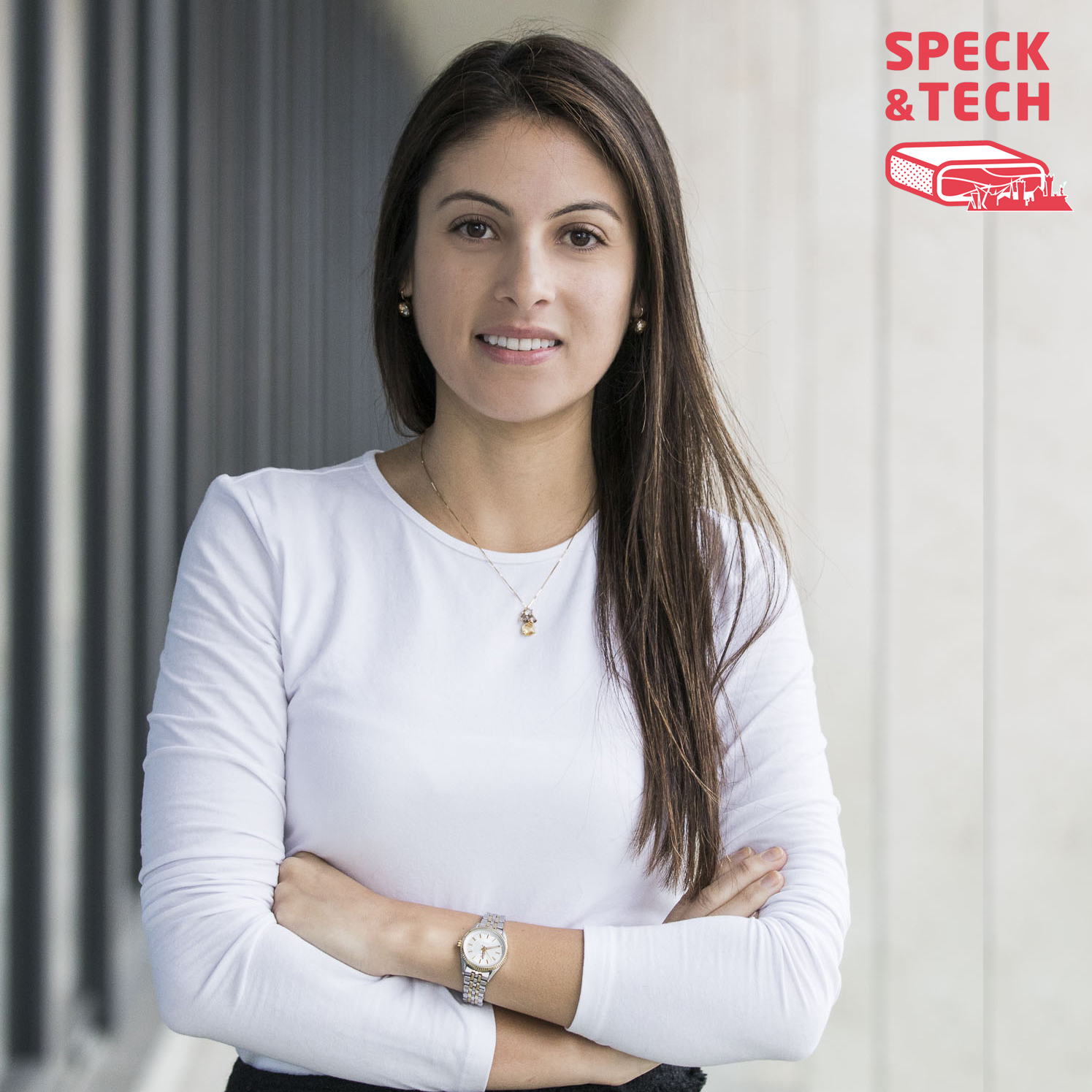 ABSTRACT: a Responsive City is the next generation in urban development after the Smart City. Cities become first smart and then responsive: dynamic behaviour differentiates the Responsive City from the Smart City. Smart Cities are technology-driven and produce large amounts of data. Smart Cities and Smart Buildings are in an early stage of development, as every building and every city is a prototype. The Responsive City builds on Smart City technology, but places the human in the centre of decision-making, design, and management of the city. It uses the stocks and flows of information as the main driver of change. Data for the Responsive City come from smart buildings, smart infrastructure, and most important, from its citizens.
To deepen the knowledge about Responsive Cities, we define the concept of Citizen Design Science, a combination of Citizen Science and Urban Design. Both are conducted, in whole or in part, by citizens or non-professional scientists. This approach is still in an early stage of development and, with the Responsive Cities research, we aim to explore its potential together with participants around the world.
BIO: Dr. Estefania Tapias is a researcher, project coordinator and lecturer at ETH Zurich and at the Future Cities Laboratory in Singapore. Her research is focused on Information Cities and Urban Climate. In her position at ETH, Estefania is lecturer and content responsible for the 'Future Cities' MOOC series offered in edX platform. In 2017 she was nominated by ETH Zurich for the Forbes 30 under 30 Europe list for Science and health care, and became a list-maker for the 2018 list. Estefania is also the Founding President of the EIT Alumni and former President of the Climate-KIC Alumni Association.
2. ROBERTO SARACCO
"Virtual citizens in a virtual city may brighten the future of our cities: meet your digital twin"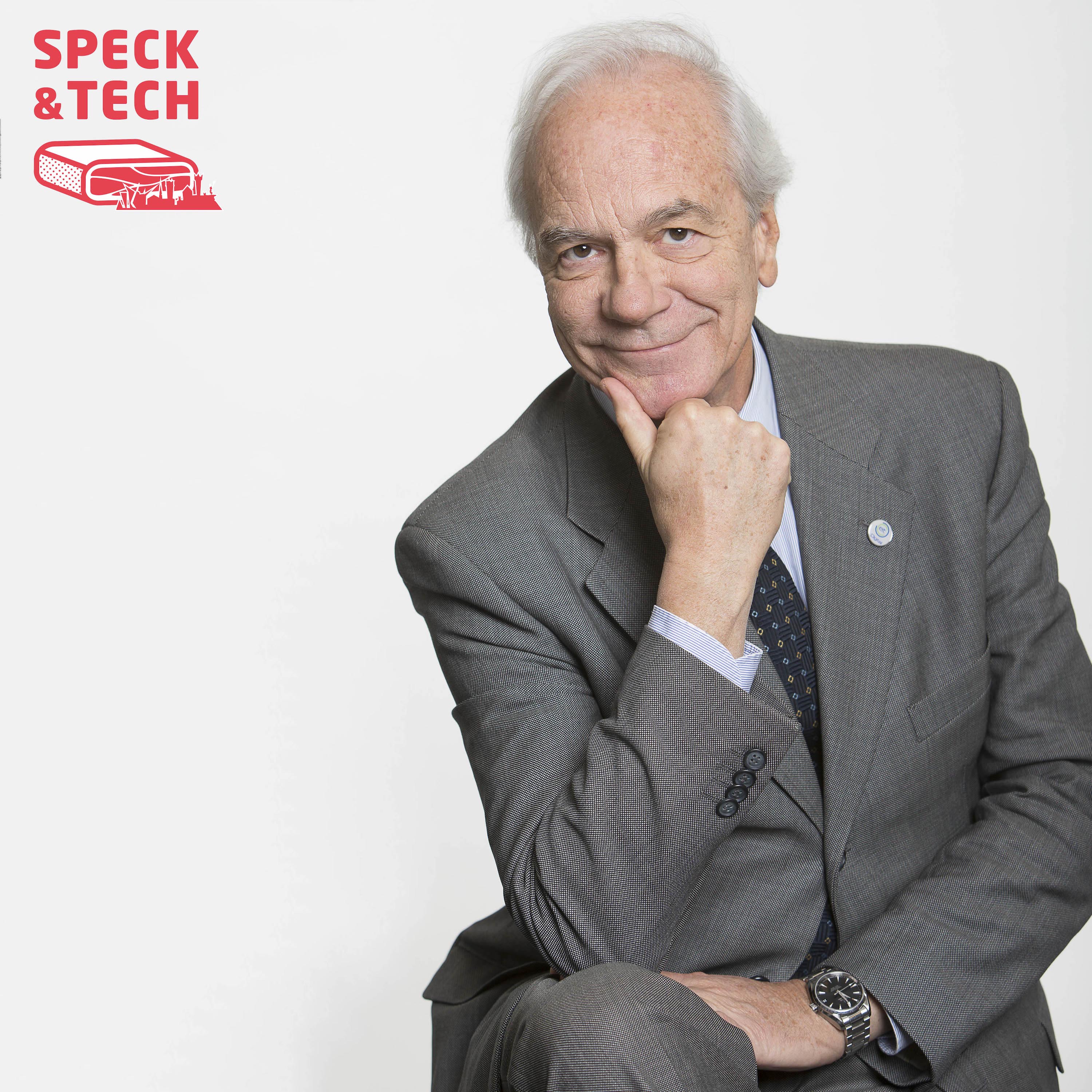 ABSTRACT: We are experiencing a transformation of atoms into bits. Atoms are not disappearing at all but a huge amount of bits is flanking them and more and more insights and actions depends on them. Bits can provide a mirror image of systems, like cars, water ducts, and… people. This mirror image can be used to generate information on what is going on, what needs are experienced and can be the starting point to satisfy them.
The connections between atoms and bits is becoming ever easier: smartphones can provide, as an example, accurate representations of ourselves in specific domains.
This talk will address both the technology underpinning in the creation of digital twins and the economic incentives to have and use them. How will a city get smarter and how can we enjoy such a city will be the closing topic of the talk bringing examples and laying ideas to discuss.
BIO: Roberto Saracco fell in love with technology and its implications long time ago. His background is in math and computer science. Until April 2017 he led the EIT Digital Italian Node; currently he is the Head of the Industrial Doctoral Schoolof EIT Digital. Previously, up to December 2011 he was the Director of the Telecom Italia Future Centre in Venice, looking at the interplay of technology evolution, economics and society. At the turn of the century he led a World Bank-Infodev project to stimulate entrepreneurship in Latin America. He is a senior member of IEEE where he leads the Industry Advisory Board within the Future Directions Committee and co-chairs the Symbiotic Autonomous Systems Initiative. He teaches a Master course on Technology Forecasting and Market impact at the University of Trento.
He has published over 100 papers in journals and magazines and 14 books. He writes a daily blog, with commentary on innovation in various technology and market areas. He was also one of our first speakers.
---
Modificato orario e link del sito